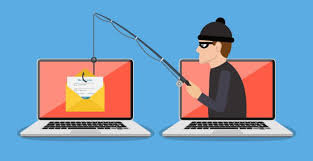 Introduction
We have a tradition to start the working day with a cup of coffee and call with our lovely customer or associate. Just after this, I've got informed that there is a potential customer requesting us. It's an amazing start of the day, right?
The message
I've opened the message, it was brief and inspiring:
Hello, I'm Jennifer I wanna know if you can handle website design for a new company and also if you do you accept credit cards? Thanks
But something was not right. I felt discomfort. So, I've examined this message once again. And discovered, that Jennifer Webb has the e-mail address This email address is being protected from spambots. You need JavaScript enabled to view it. Well, who knows, maybe that's her nickname, right?. So, I've decided to google for this e-mail address. Fortunately, about a year ago this case already happened to another web development studio: SearchRank Special thanks to Devid Wallace.
How does it work?
Sure, as a vendor you are interested in obtaining a new customer. Credit card payments interface accessible for your business via PayPal, Square, Quickbooks. Why not? Moreover, "customer" is paying in advance, leaving tips and transferring more.
According to our stats, about 20% of people will gladly and happily accept this proposal. Unfortunately, the level of awareness is too low, to prevent others to be fooled by these scammers, but what we really can do - is to spread this information further. So, at least these, who will google, can read and avoid financial loses.
The scam is really simple.
Somehow they aren't able to wire payment to the vendor, but the vendor can charge their credit card. By the way, maybe this is a real, but stolen credit card.
The vendor is charging them and they accept the payment.
Now the vendor has to transfer $XXXXX to their designer.
Next day the transaction will be declined by the bank.
What to do?
Just ignore this. If you have a doubt or want to play with these scammers - check with your Cyber Security Expert what you can and what you shouldn't do. But better - save your time and ignore scammers. Actually, that's exactly what they will do if they'll get that you are just playing with them.
Be careful!
Be aware!
Be safe!